Upcycling Clothes from Humanitarian Aid!
Upcycling clothes from Humanitarian Aid!
Clothes that humanitarian aid can not utilize became toys for children at Saturday's festival! And while we were cutting … we talked about reuse in three languages (!) And especially in the heart's language 🙂
At clothing collection points for Ukraine, you will soon find a WAMBO bucket for upcycling action by groups that want to get together and create something better than what we live. Stay tuned @! #Reuse with #care #recycling #festival #stopthewar #circulareconomy #informalrecycling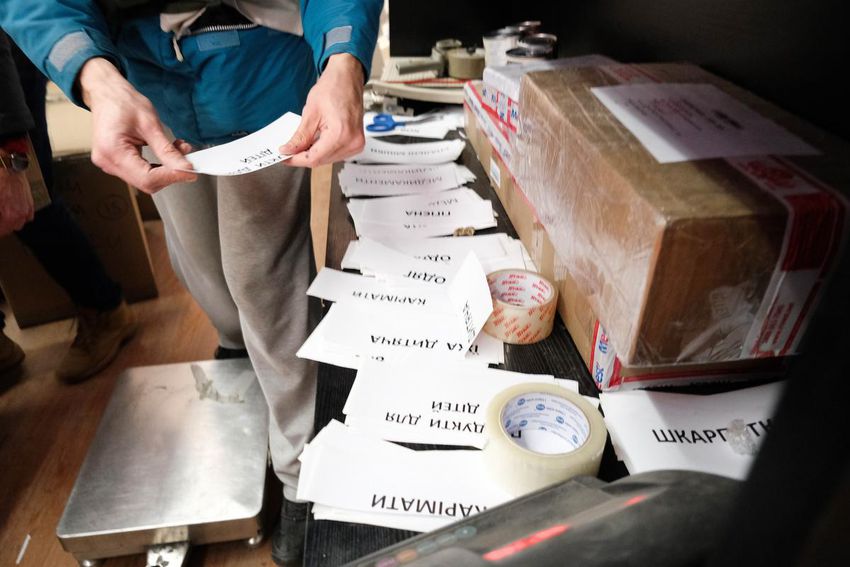 📱

call-center 2107009146
………….
Humanitarian assistance for Ukraine 💚 Urgent need: Sleeping bags, blankets, diapers, hygiene products, medical supplies, (bandages, medicine, braces etc).
………….
➡️ Collection points: 📌 Athens Central HUB Peace and Friendship Stadium "ΣΤΑΔΙΟ ΕΙΡΗΝΗΣ ΚΑΙ ΦΙΛΙΑΣ" Εθνάρχου Μακαρίου 1, Νέο Φάληρο T.K. 185 47, Πειραιάς 🧍‍♀️ Iryna Bortnyk , 📞 tel.: 693 742 0202 📱call-center 2107009146‼️ please fill out the form: https://forms.gle/ZovaF3FokKT7z3oeA
👨‍👩‍👧‍👦 Ukrainian Diaspora of Greece 📌 "Vash center" Viktoros Ouggo 45, Metaxourgio, 10437 📞 tel.: 210 524 3933, 697 613 8034, 697 397 3417 📧 email: [email protected] You can also send email to the Embassy of Ukraine: [email protected]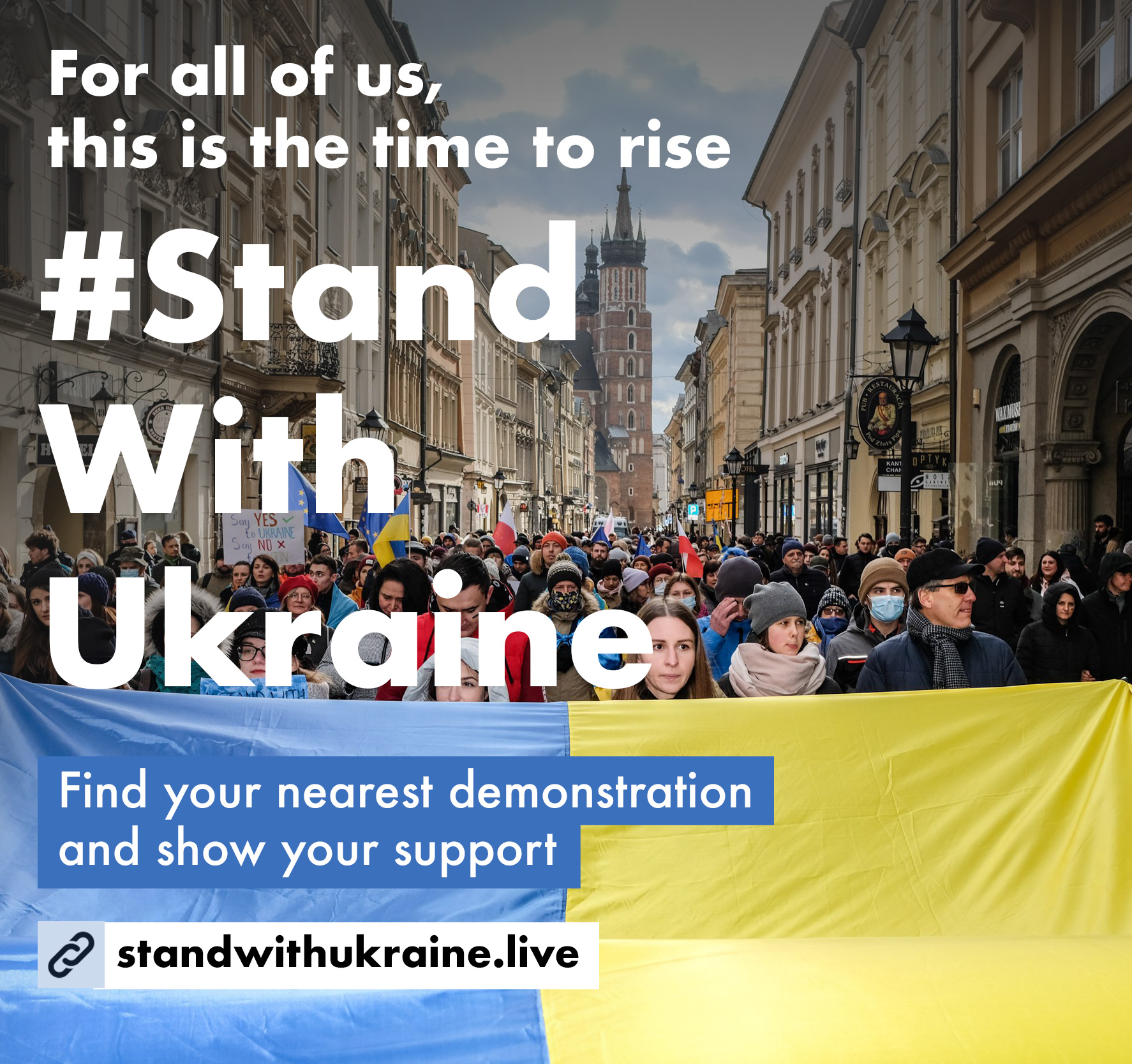 About #StandWithUkraine
We are a group of climate activists from around the world. Along with other supporters, we created this project spontaneously in order to make protest around the world visible.
Demonstrations around the world
We stand with the people of Ukraine who are facing unimaginable and horrific acts of aggression and violence.
Find your nearest demonstration or report mission action here 👉 https://standwithukraine.live/peace-protests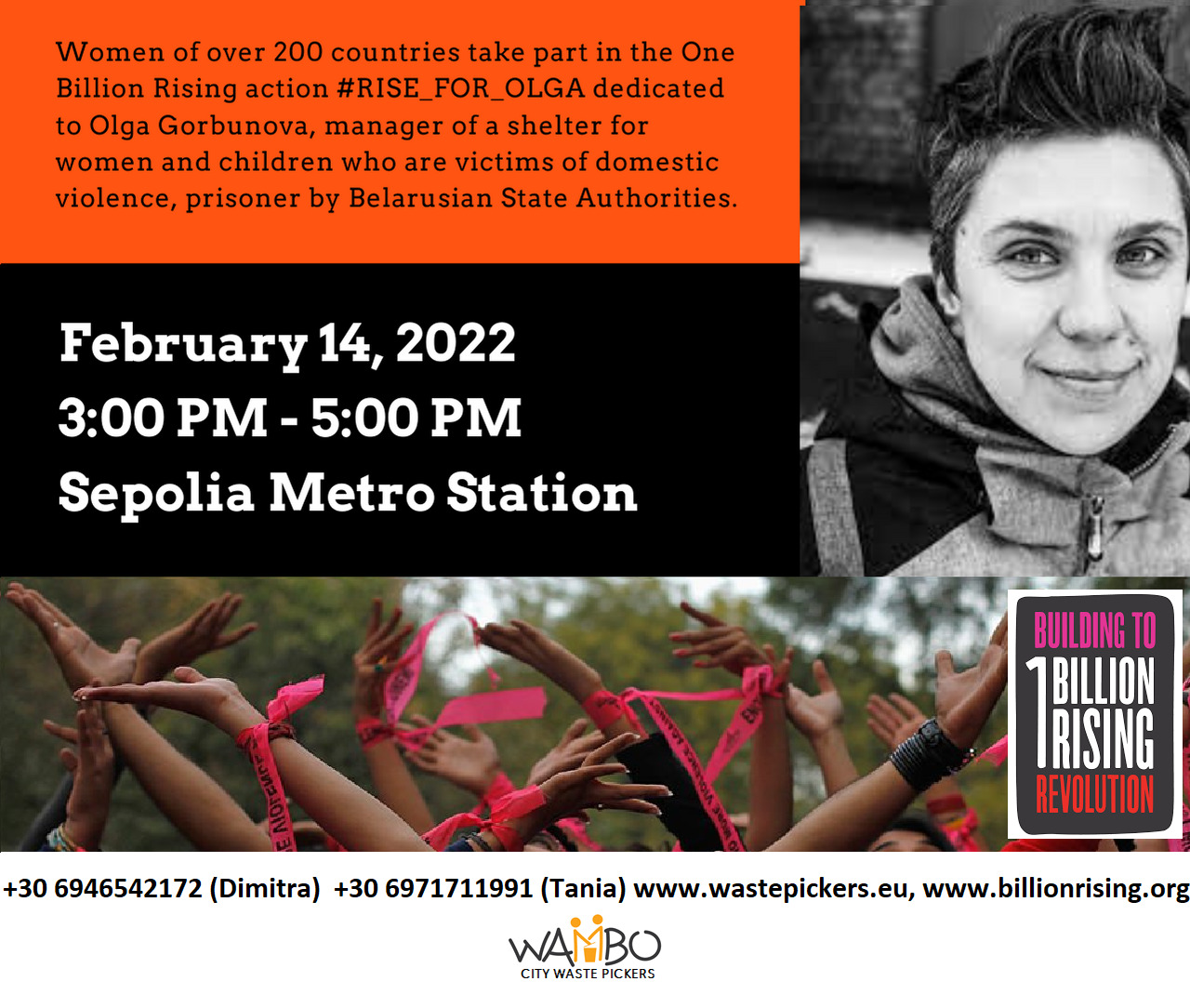 Rise For Olga!
Women living in Athens coordinated with women from over 200 countries will dance to protest against the imprisonment of the activist and social worker Olga Gorbunova by the Belarusian authorities.
Action details
WAMBO CITY WASTE PICKERS and Russian-speaking women "Good News – Radio – Greece" dance for RISE FOR OLGA!
Olga Gorbunova is the director and the soul of a shelter for women and children who have suffered domestic violence in Belarus, having done great work in the social field for ten years. She has been in prison under the Lukashenko regime since November 2021, not only for her actions but also for the world she represents a world of equality, justice, peace.
On Monday, February 14, at 15:00, outside the Sepolia metro station, we will dance for Olga and all the women, for all the people who are suffering. 
RISE FOR OLGA campaign is available on the ONE BILLION RISING platform!
If you can come to Sepolia, we are waiting for you to join us! If you are a journalist, help us communicate this action and call us to provide you with content!
Wannabe WA.MBO?
Want to help solve problems that green collars people in your city face everyday? Be a WAMBO agent.
Be an agent of change.