COVID-19 ACTIONS
INFORMAL RECYCLING SECTOR DURING THE PANDEMIC
There are at least 20.000 waste pickers and scavengers in Greece and in the light of COVID-19 outbreak and lockdown, they are facing specific risks from handling contaminated materials to losing essential daily earnings when governments order work stoppages.
Their work entails high exposure to germs and high proximity to other people — for example materials, including medical waste, that may be contaminated with coronavirus.  Yet these workers depend on their essential daily earnings.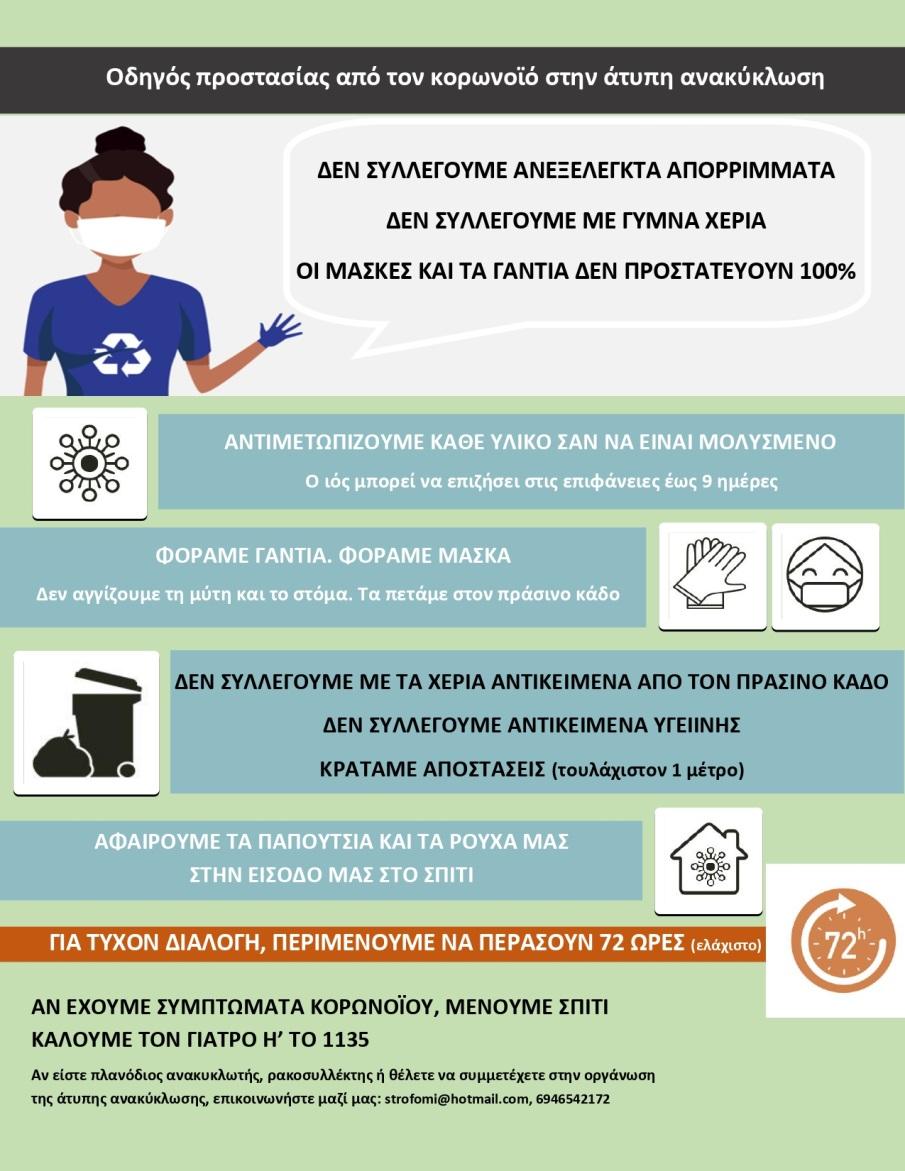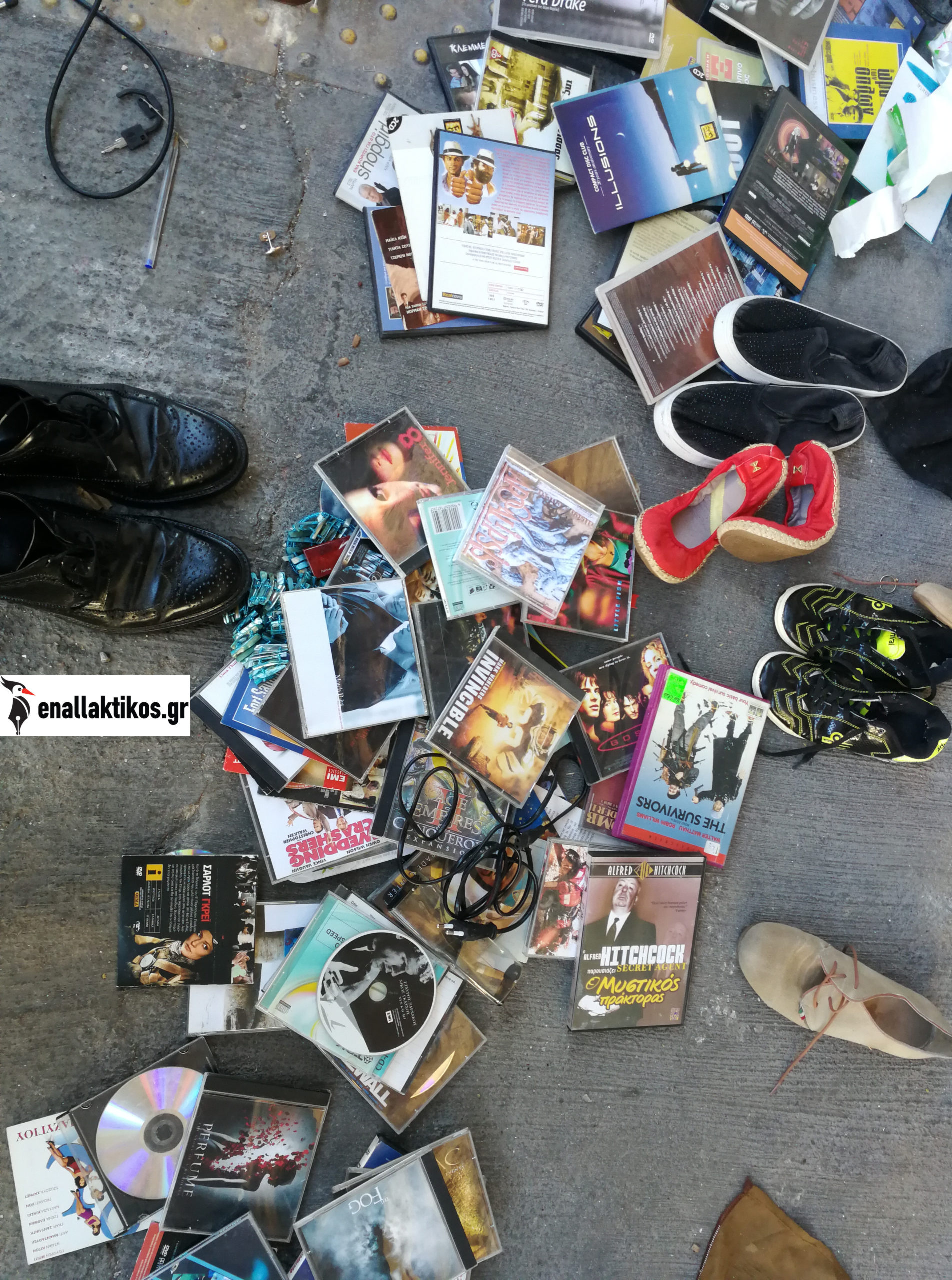 RECYCLING DURING COVID-19 AND GREY ECONOMY
WRITING ABOUT HOW COVID-19 CHANGES WASTE WORKERS' LIVES AND HOW MUCH IMPORTANT IS ACCESS TO HEALTHCARE AND SOCIAL PROTECTION.
ARTICLE AT ENALLAKTIKOS.GR
"…At present, the quarantine and the large production of infectious waste from the health units has already changed the chain of waste collection and transportation and the work of those employed in the industry, white and gray. The World Bank and a number of international organizations refer to the critical role of these professionals in the period we are going through, including in their reports the informal recycling sector, mainly because in developing countries millions of people live from garbage.
….
For Greece, the question is what will be born with the health, safety, and livelihood of all these small professionals who worked on the streets contributing to the recycling sector. To avoid delinquency like the one that is already happening in southern Italy, even on the occasion of the pandemic, the government should calculate their significant number and the large exposure they have to infection. To provide help through the clubs they have or other structures in the areas where they operate. Above all, however, personal protective equipment needs to be provided free and immediately in order to prevent the uncontrolled spread of the virus."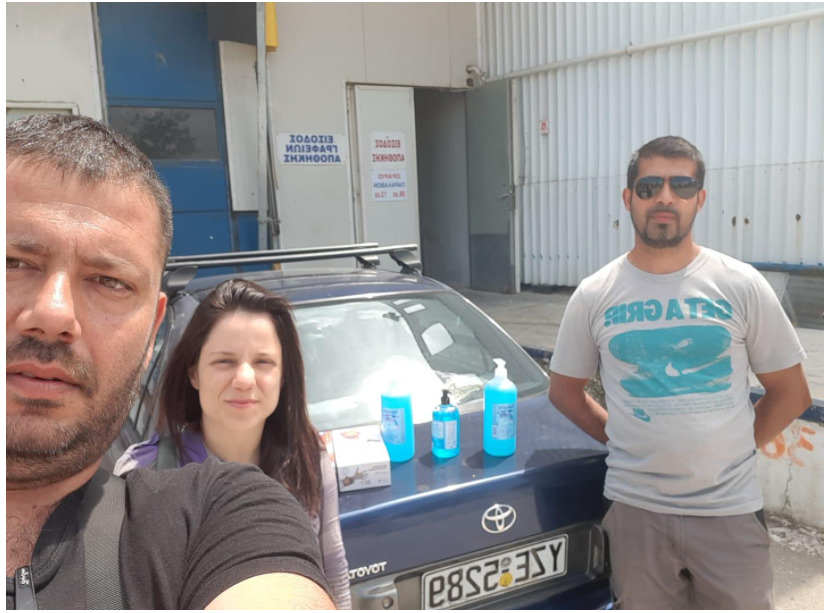 VOTANIKOS FLEA MARKET
We meet and discuss with people of the closed flea market of Votanikos during the first lockdown for COVID-19.
ERMIS – UNION OF SCAVENGERS IN ATHENS
Visit the website of people taking part in the flea market of Votanikos and learn more about their actions:                                                                            
"€800 stipend for Greek Waste Pickers and Scavengers" our Avaaz Community Petition
In Greece, informal recycling is carried out by marginalized social groups whose main occupation is scavenging or waste picking. They collect scrap and other devices and electric and electronic equipment usually from the streets, occupying the lowest position of the hierarchy, earning very frugal wages with no insurance cover. Literature states there are at least 20.000 waste pickers and scavengers in Greece. Under these extraordinary conditions, these people need immediate support in light of the COVID-19 outbreak and lockdown. They can't continue to work, they must keep themselves healthy and safe, but they don't have the privilege to work from home or get government compensation."